MT Lab Innovations Showcase
The MT Lab presents its first Showcase of Innovations in Tourism, accessible free of charge to the public in the commercial area of the Montreal Convention Center. The showcase consists of a journey made up of multisensory and interactive installations to see, smell, hear, touch and taste Montreal and its emblematic neighborhoods throughout the seasons.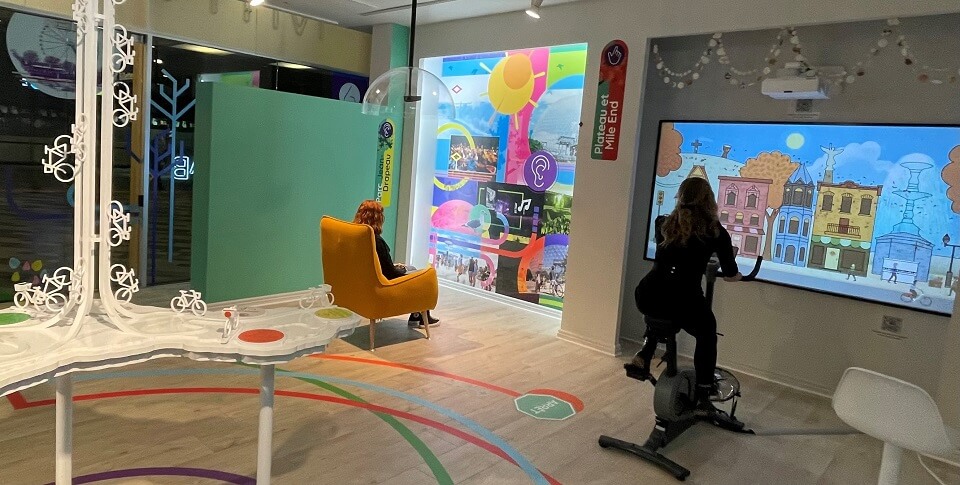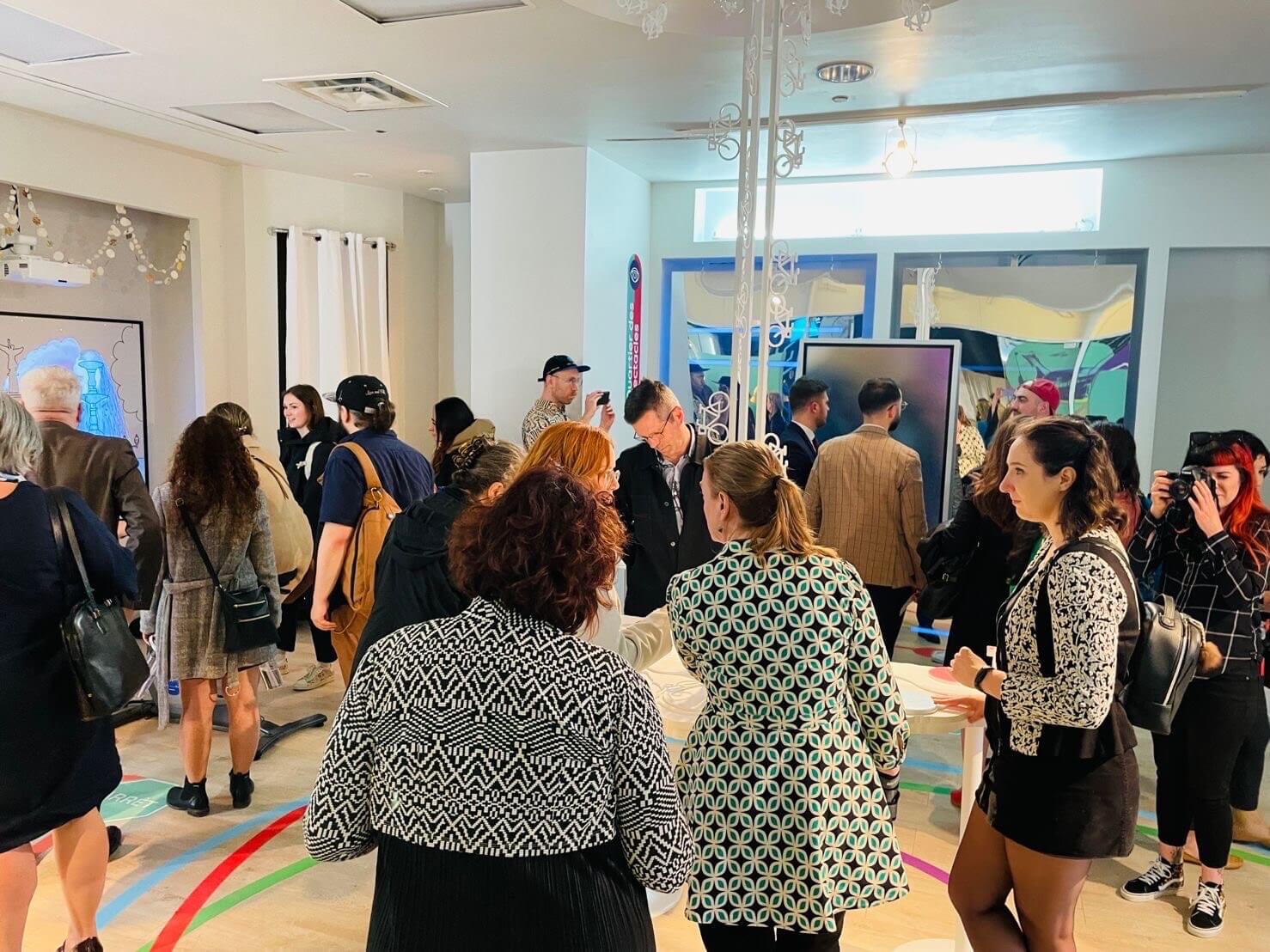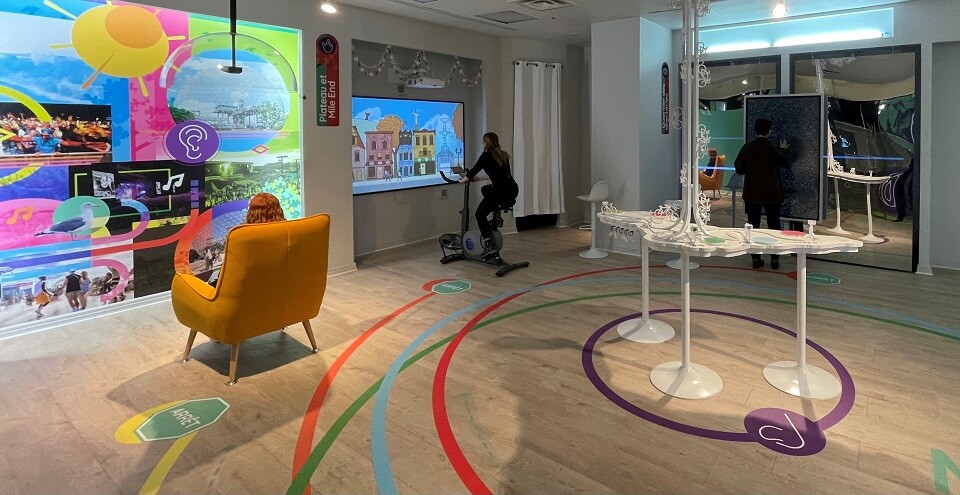 Atracktiv's Installation
The sense: Touch The borough: Plateau Mont-Royal and Mile-End The season: Autumn
Upon entering the alcove, participants become conductors of their own experience by interacting with various graphic elements on a large frame representing the Plateau Mont-Royal and Mile-End. Using a projector and an infrared frame, the surfaces touched on this mural give rise to the sights and sounds characteristic of this district.
The experience is made even more immersive by the presence of an interactive bike, an iconic symbol of the Plateau. By pedaling, cyclists trigger other elements on the board. This reconstitution of a bike ride through the streets of Montreal is an inviting, playful and artistic urban staging.
The public piano is even playable via participants' cell phones thanks to a QR code!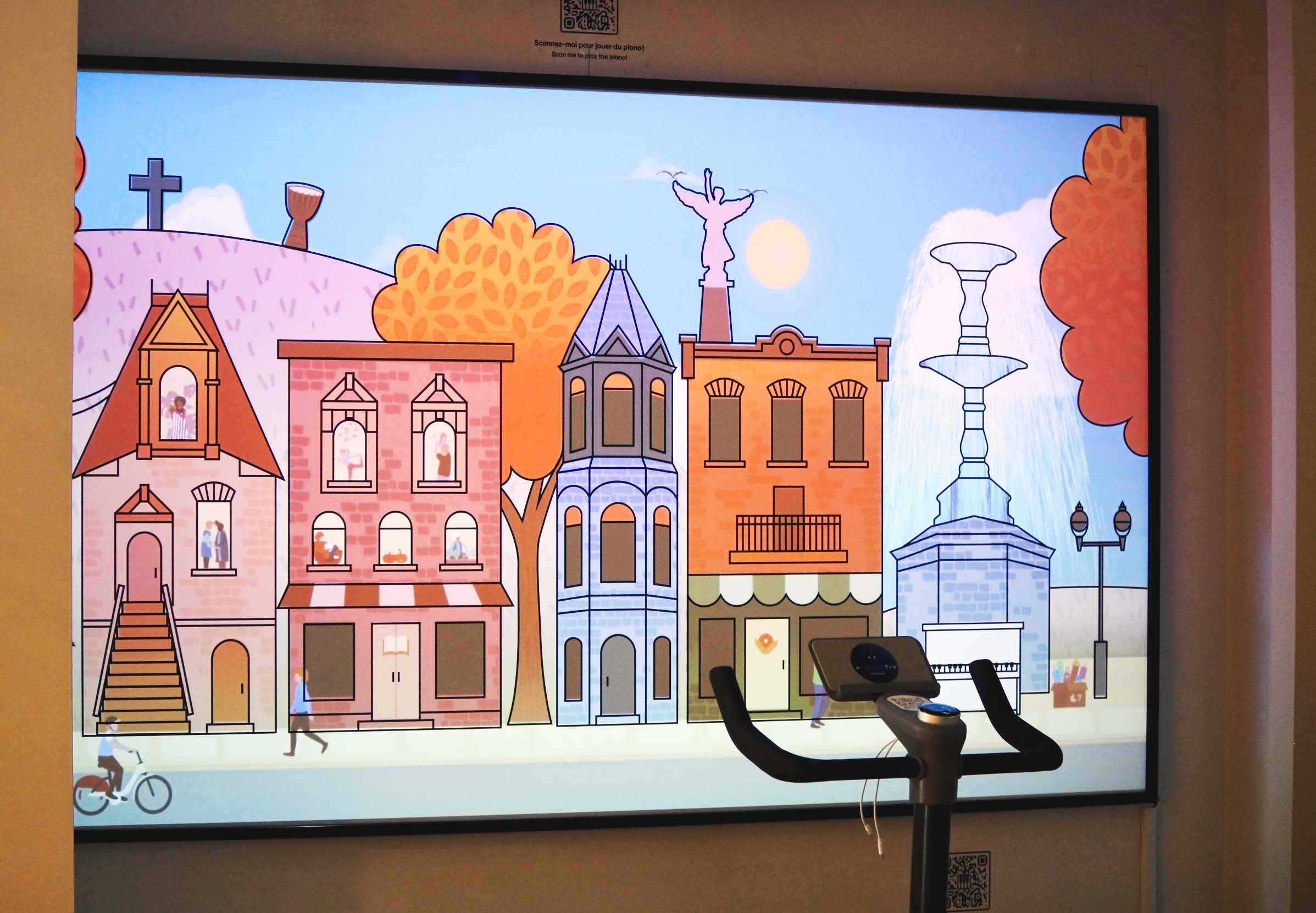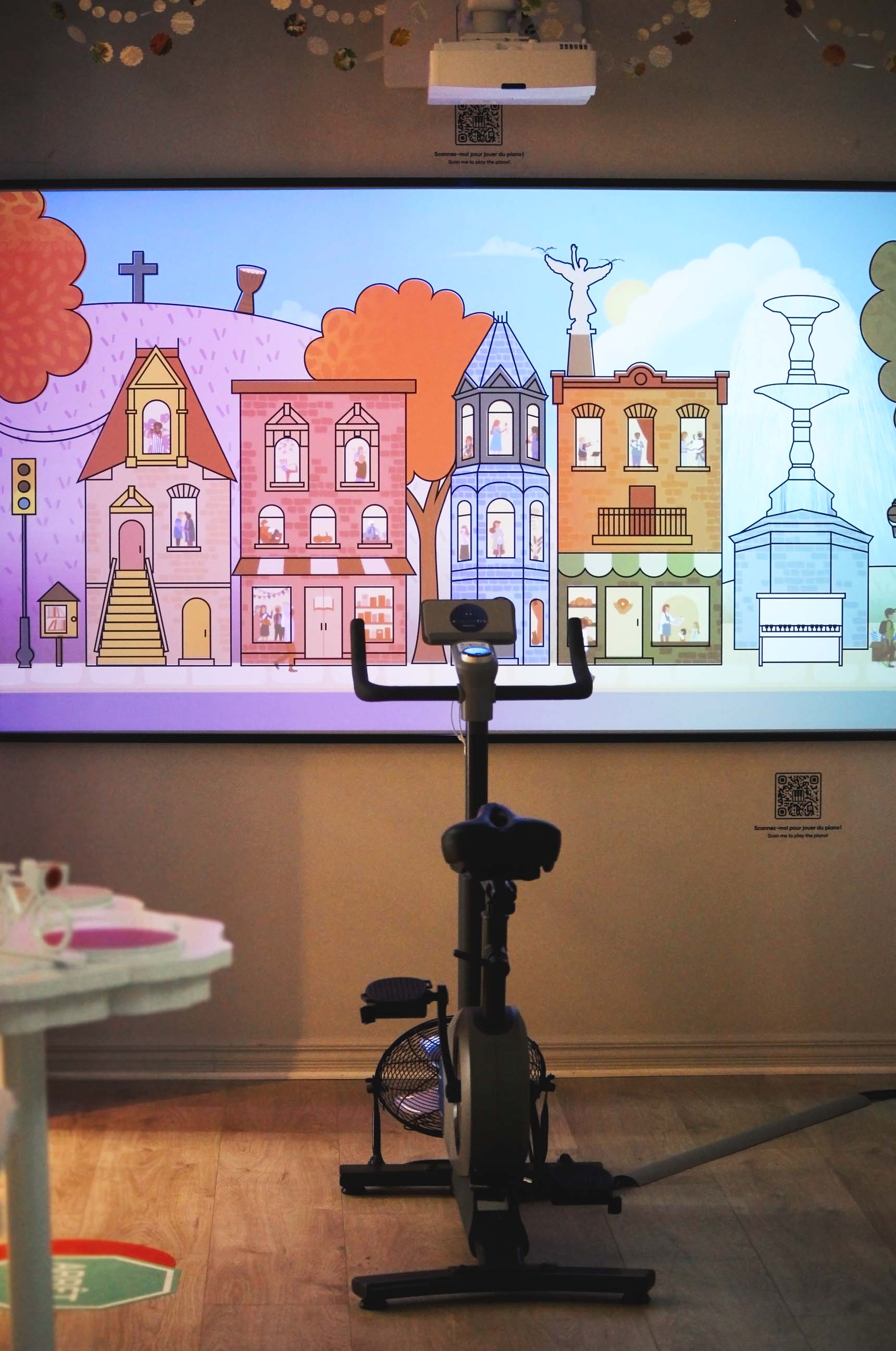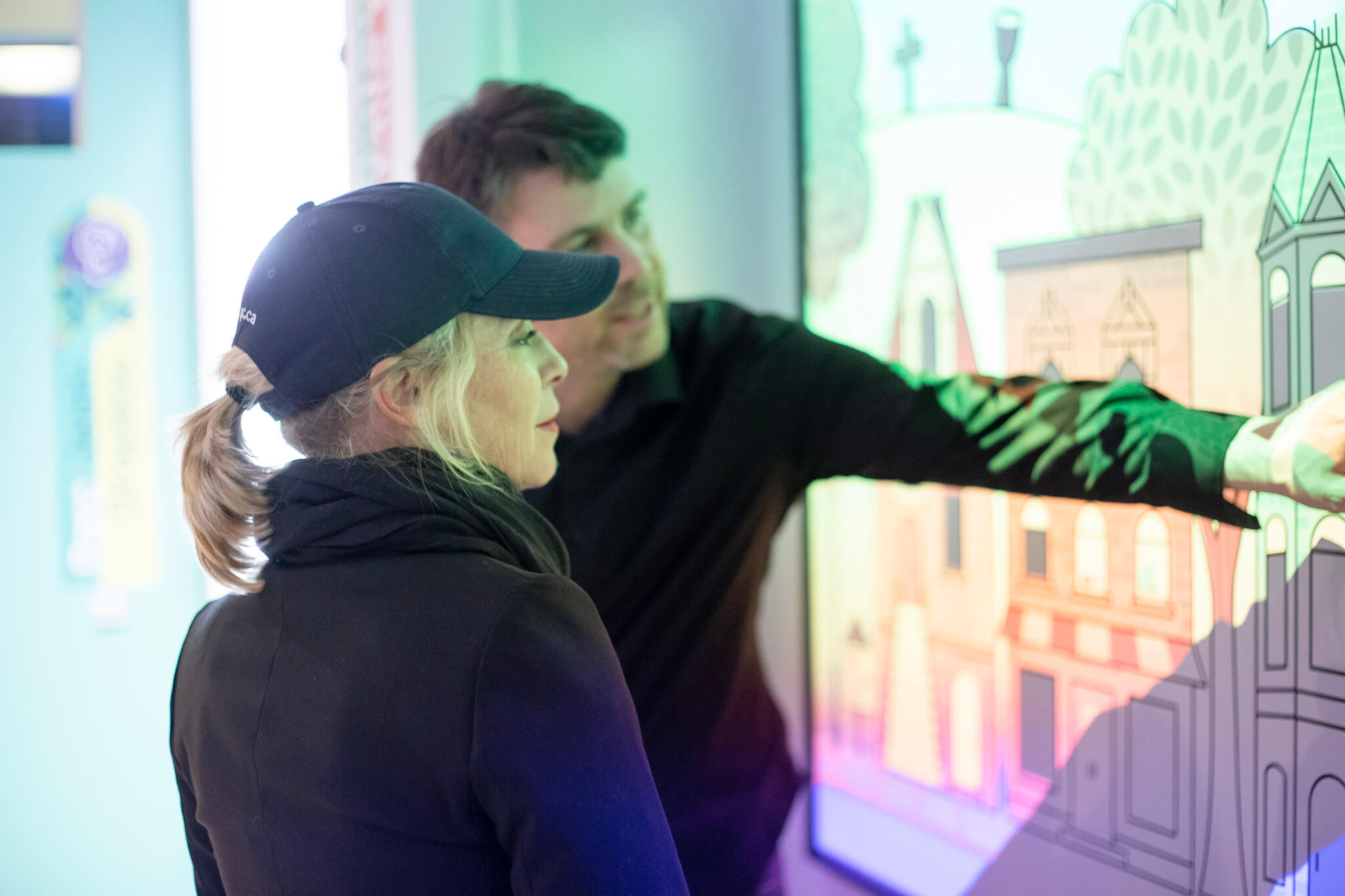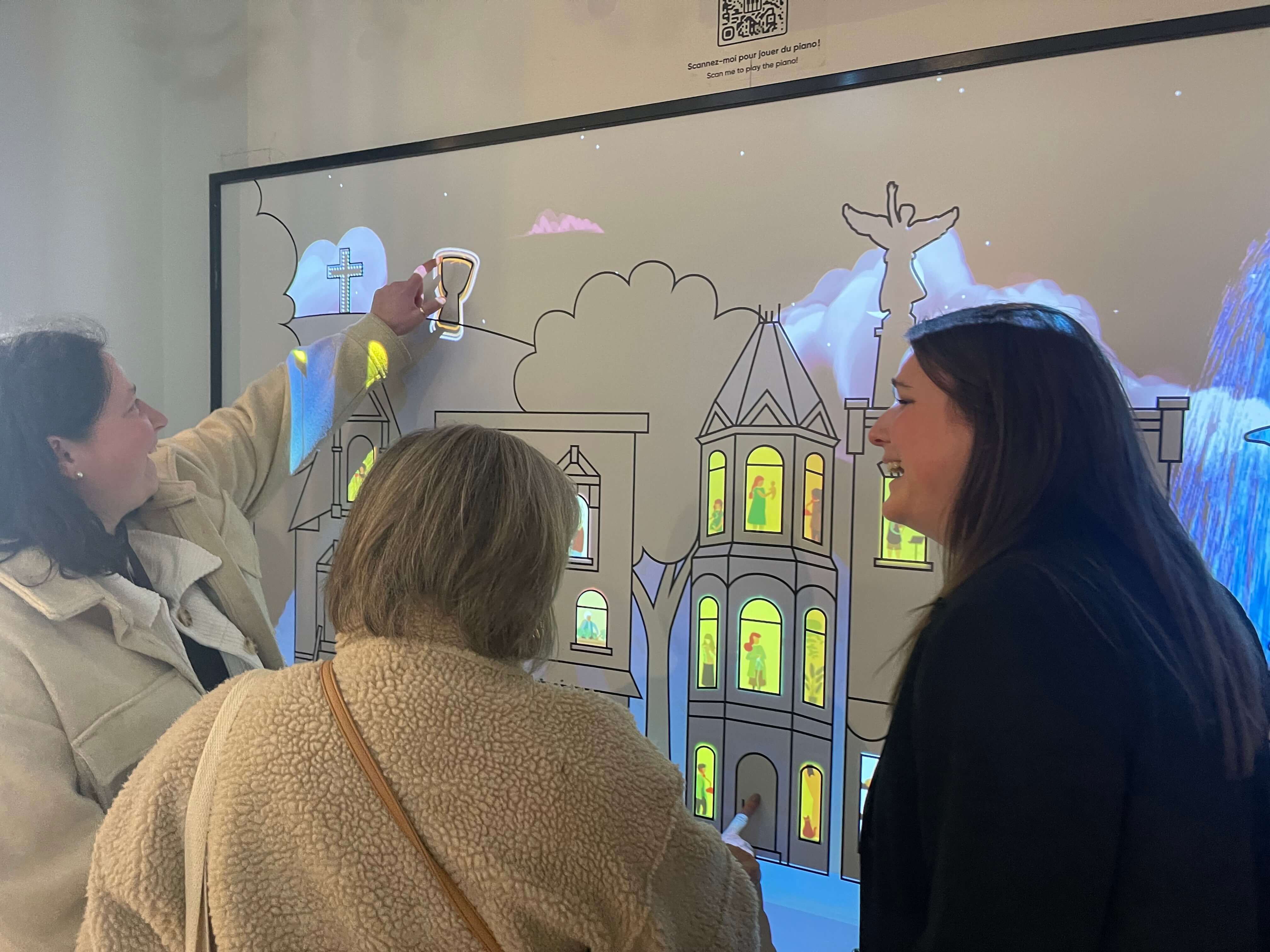 In collaboration with: MT Lab, Montreal Convention Center, Simulation Déjà Vu.