Four stationary bicycles, each one associated with a musical instrument, invite passers-by to recreate a piece of music. In order to hear the entire piece and for the instruments to add up, 4 music-cyclists must pedal at their own pace, at the same time. Pedalling faster can increase the volume of the instrument and cause more intense light effects. We can also include a screen that provides live feedback and effort statistics (personal and collective), as well as a fully customizable playlist: Pop, Jazz, Classic, Country, Electro, Swing, World, Hip Hop, etc…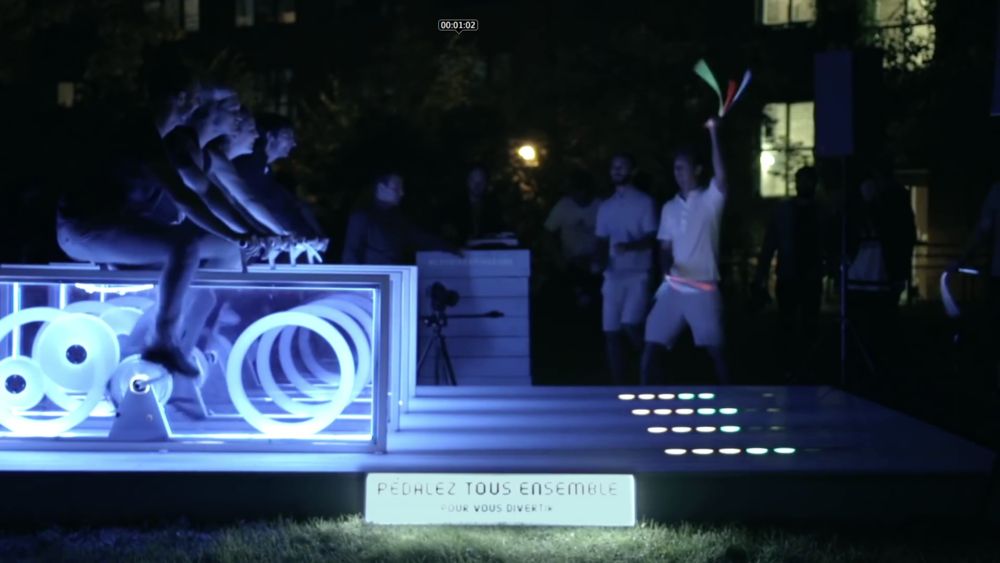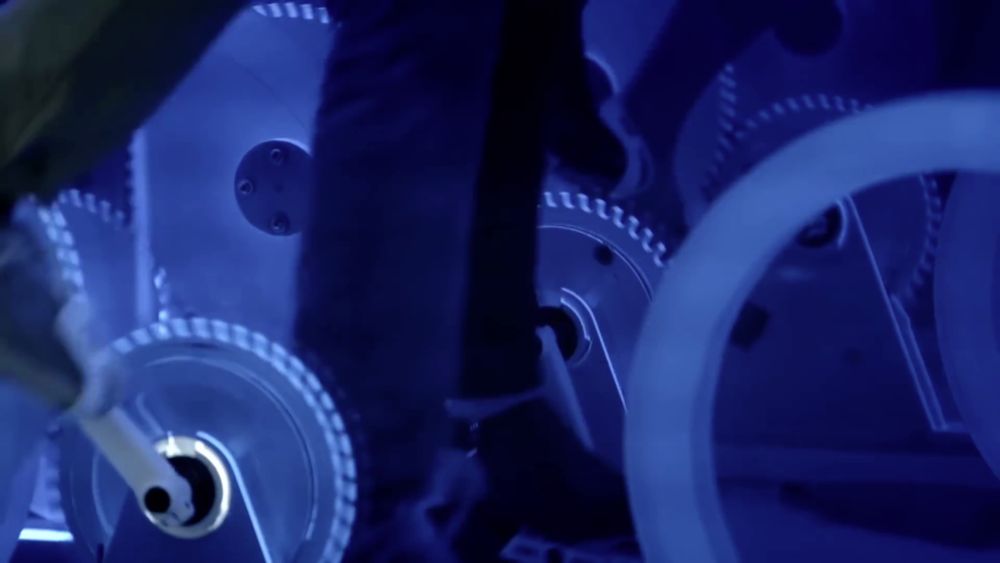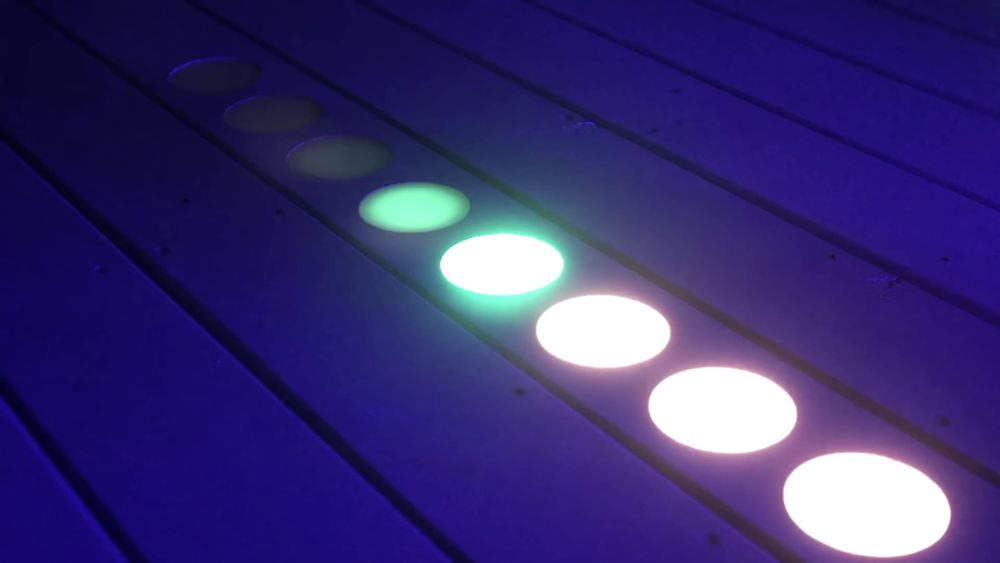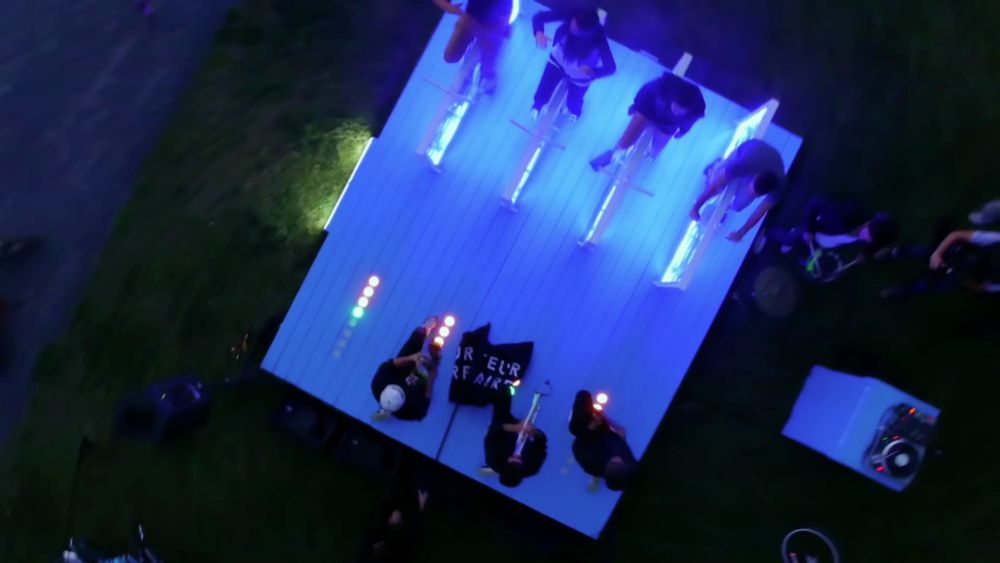 Available in several variations
Air Dancers
As they get close to the Air Dancer Musical Bikes, passers-by will wonder to themselves what exactly the yellow and red heap is. Well, it's an Air Dancer that's just waiting for a few pedal cycles to come to life. Passers-by have to get on their luminous bikes and pedal to produce as much air as possible and inflate the huge character. But the tricky part is that you have to pedal at the right speed. Will the participants be able to activate the lights and make the dancer stand up proudly better than the others?
Pop-Corn, Smoothies
These are the Musical Bikes, but with a tasty reward as a bonus. Be careful though, you have to put some effort into it. After a certain amount of pedalling and light sweating, participants have the pleasure of tasting the fruits of their labour. We give them their well-deserved smoothie or popcorn!
Story Bikes, Film Bikes
As an extension of the Musical Bikes, we have created the Story Bikes and the Film Bikes. The energy of each one works, according to an efficiency gauge, to display and make a part of the work heard.  For a group of three, for example, if only one participant pedals enough, our electronic system only allows the projection of one-third of the story or film. With two, it offers a little more, and with three, which activate at the right speed, as if by magic, the whole story is visible and audible. As with the Musical Bikes, it is possible to incorporate popcorn or smoothies with the Story or Film Bikes.